Visited on Wednesday, June 12, 2019
It is a 5-minute walk from Keihan Railway Kiyomizu Gojo Station.
There is Harise in the good place of the location which went east on Gojo
street from the station, and entered a little south.
It started with a tea shop for visitors to Kiyomizu-dera Temple and other places.
A long-established store founded in 1659 in the second year of manji in Edo.
It's not just delicious food that can be passed down over a long time.
From the time I made a reservation, my expectations will increase.
I booked Ikkyu.com's 360th anniversary lunch plan.

Booked on here
Basics information of Harise
Address

Fukuro-cho Gojo kudaru Daikoku-cho-dori Higashiyama-ku Kyoto

Business hours

11:30 a.m. to 2:00 p.m.
5:00 p.m. to 9:00 p.m.
(Open all day from 11:30 a.m. to 9:00 p.m. on Saturdays, Sundays and public holidays)

Closed

Irregularly

Phone

075-561-5021/075-561-1017

Parking lot

5 cars
Harise is recommended for such a person.
・People who want to go sightseeing but also enjoy Kyoto-likeness quietly
It is close to Shijo, but there are not many tourists, so you can relax.
・People who like fish
I didn't expect to eat delicious fish in Kyoto, but they were all delicious.
・People who are not good at fish
Even if you don't like fish, you may be able to eat delicious Harise's fish dishes.
Harise
Unfortunately, it was cloudy sky.
The photo of the Machiya which was based on black is not clear, and it is a sorry.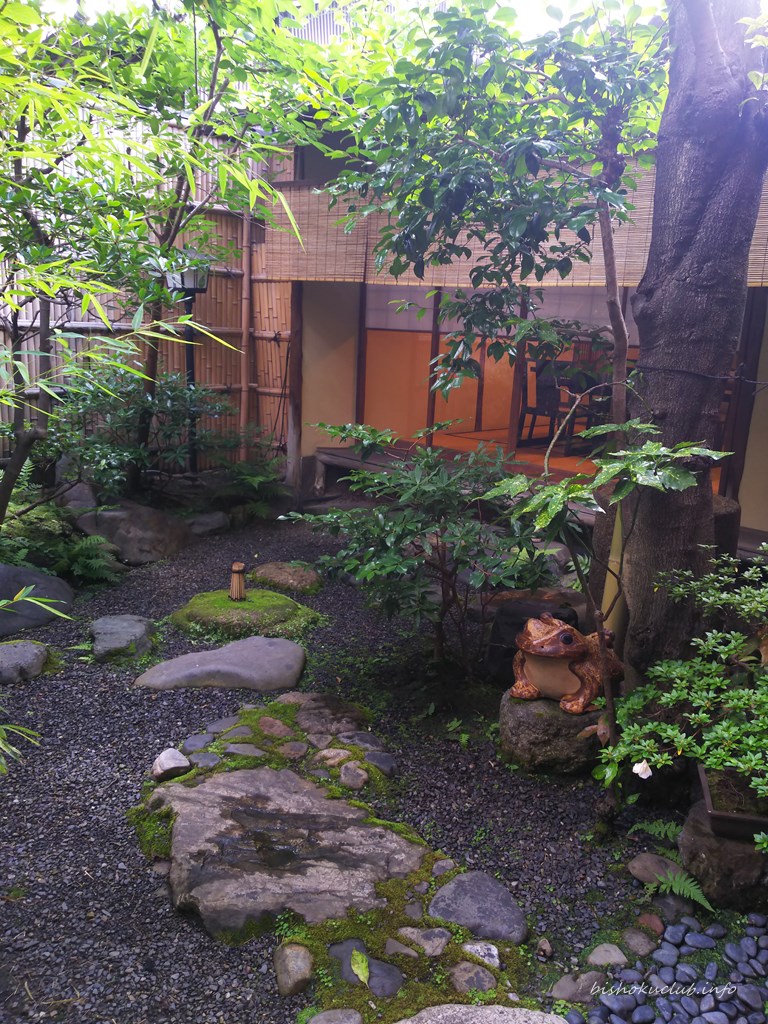 Garden
It was a small garden, but the atmosphere was good.
The sun shone through the clouds in fresh green.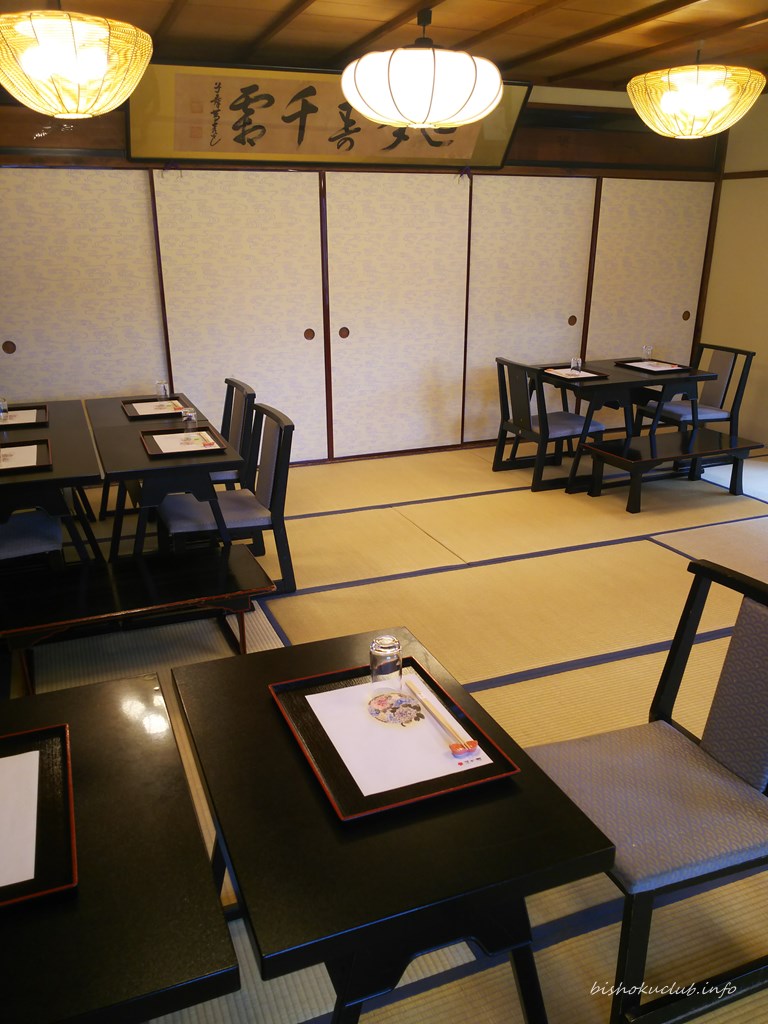 Interior
The yellow light creates a calm atmosphere in the room.
So the color of the food picture is a little different from the real thing.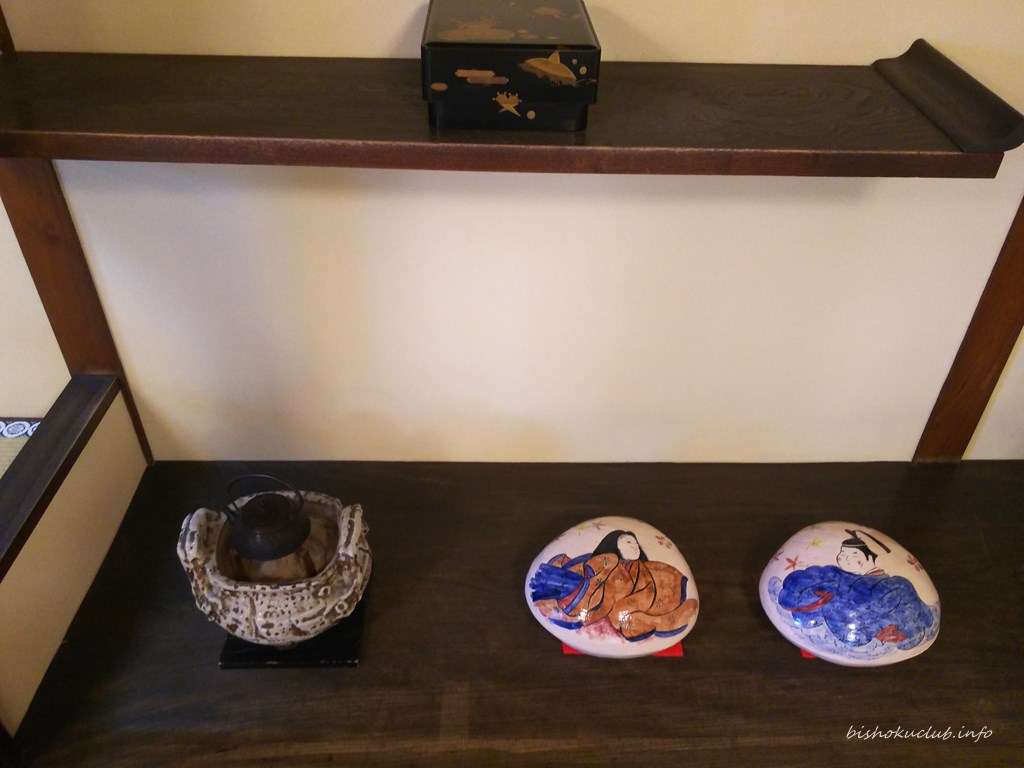 Decorating the room where I ate
Harise's dishes
We ordered a lunch plan (5940 yen including tax) commemorating the 360th anniversary of their found.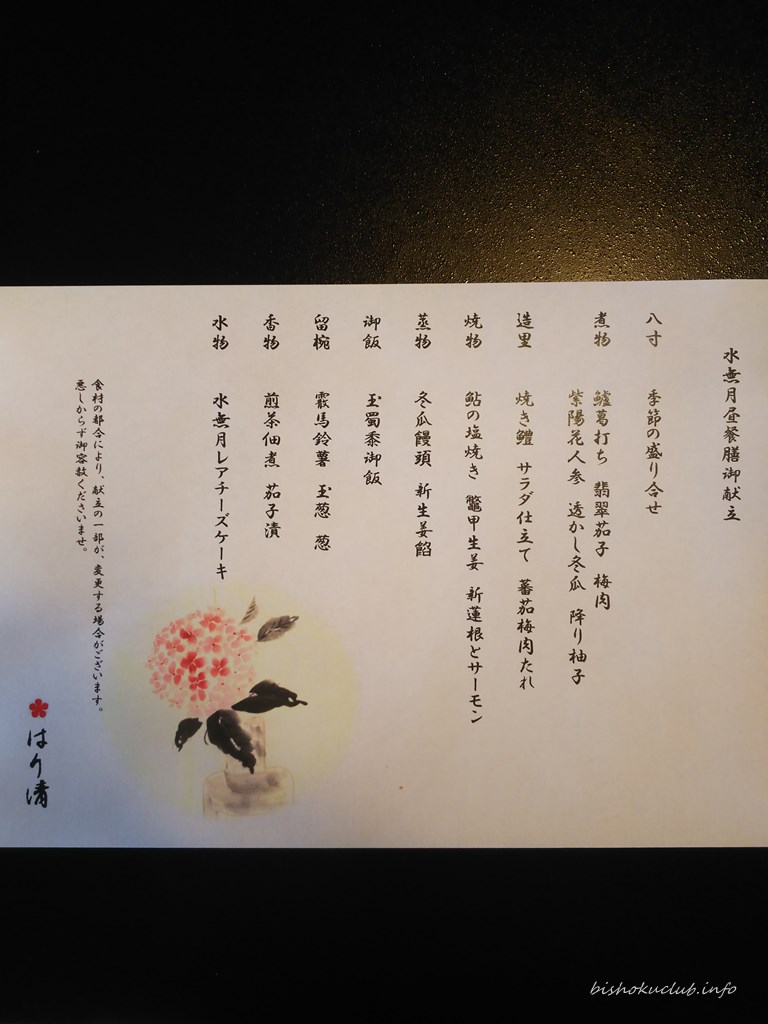 menu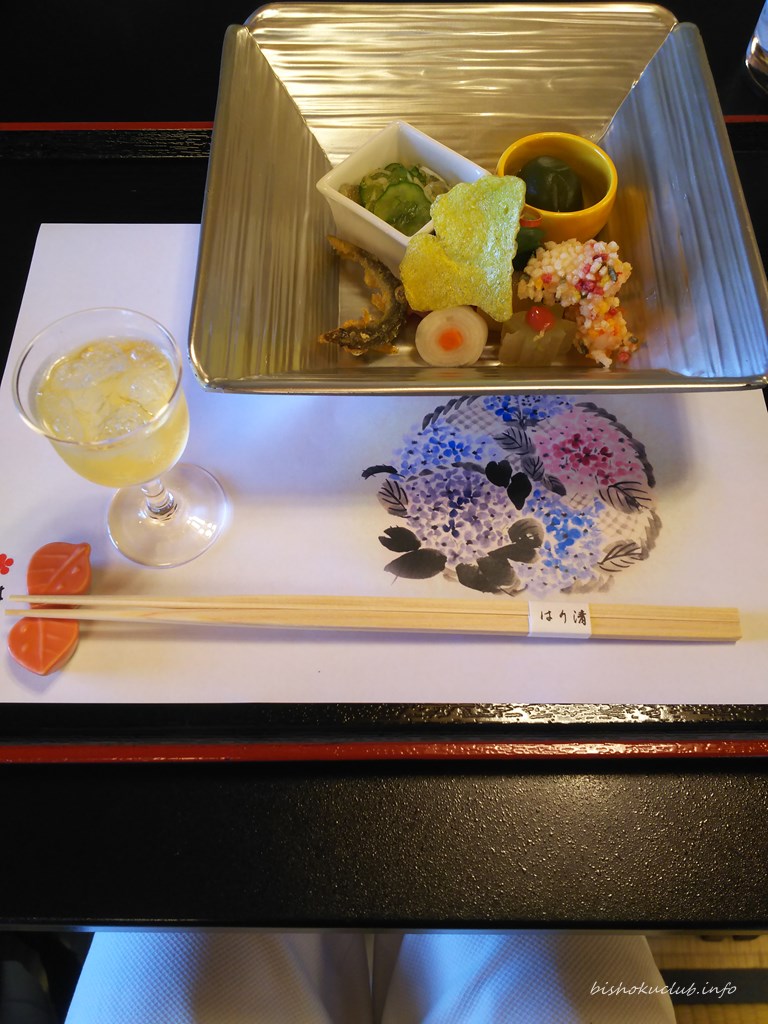 Aperitit and appetizer
The taste of cold and light plum wine makes it refreshing.
Hassun(used in kaiseki cuisine to serve several kinds of delicacies) is boiled ume, fried shrimp, herring roe, Anago(garden eel)-zushi wrapped in cherry blossom leaves,
The fluffy texture of the garden eel is delicious.
The duck loin (changed from Castella because I was allergic to milk), winter persimmon, salmon radish roll, ginger fried, ginger was light and the flavor of persimmon spread faintly in my mouth.
It was a thing of vinegar of fried young salmon, ginger and cucumber.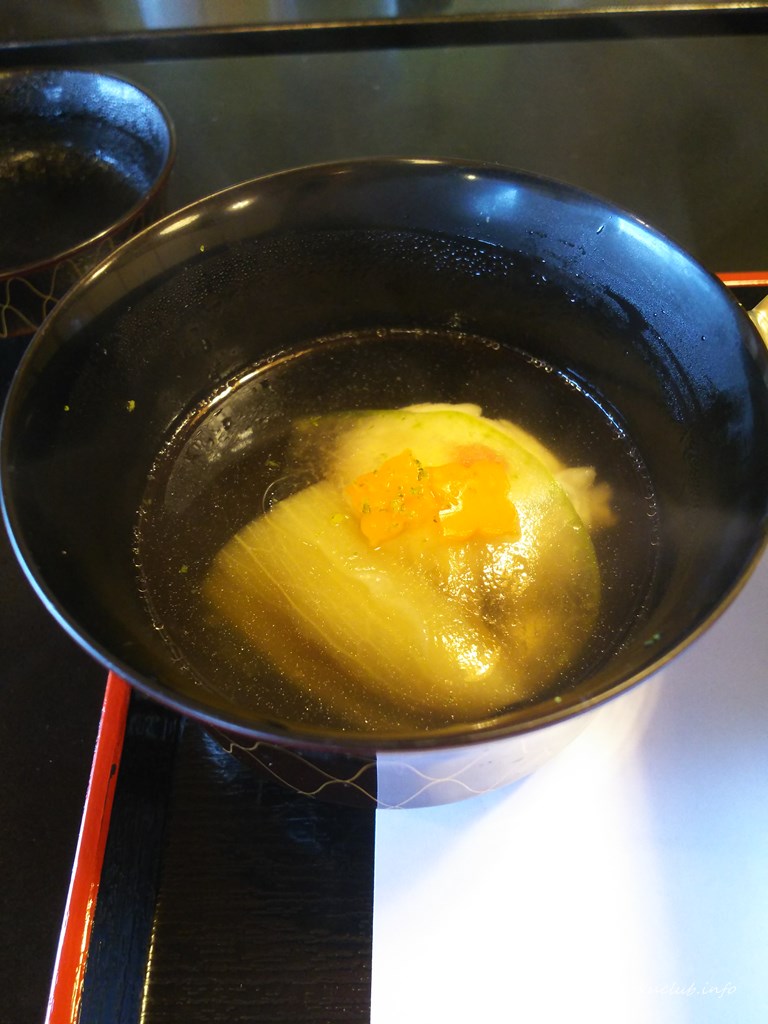 Carrots in the shape of hydrangeas are placed on top of the simmered.
It is a slice wax gourd under the carrots.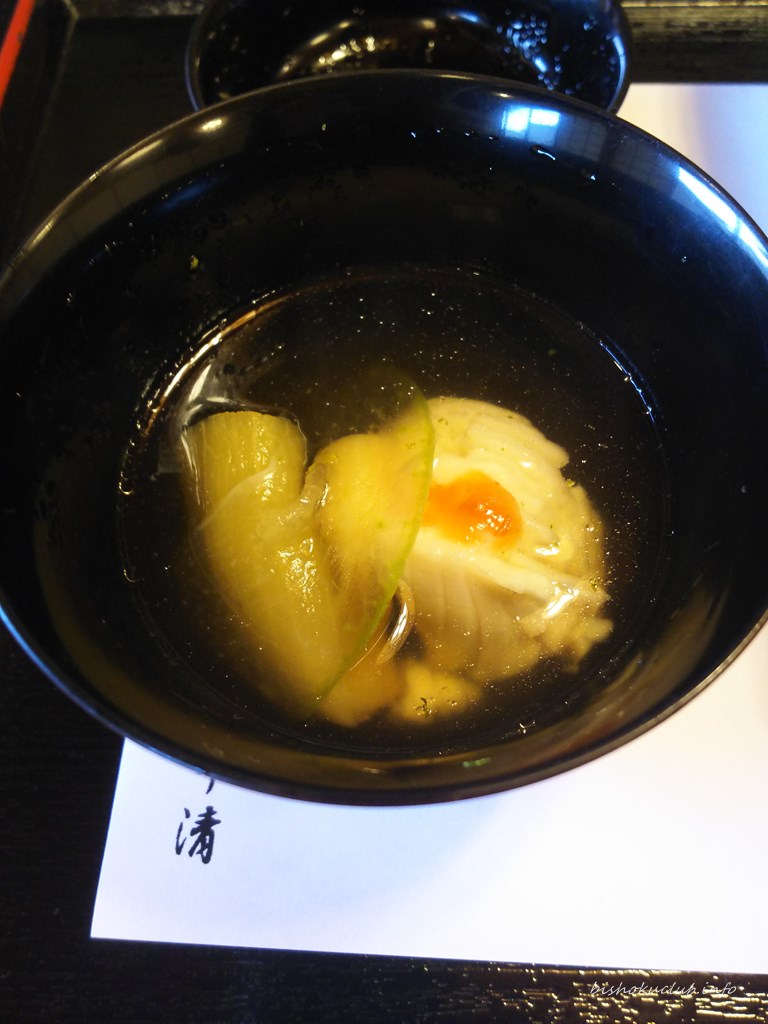 Shifting the ingredients to make it easier to see inside the bowl.
The plum paste is on top of the sea bass fish.
Because of the yuzu, you can enjoy the taste without becoming a monotonous flavor.
Sashimi
I forgot to take a picture…
"Grilled hamo, salad tomato with plum Sauce" (from the menu)
The hamo was lightly roasted and the fragrant smell stimulated my appetite.
The plum sauce is a jellied sauce that is easy to mix.
Celery, potherb mustard, and onions were used, making it quite close to a Western dish.

Sweetfish grilled with salt.
I thought it was small, but I was told that they choose the ones that don't need to be deboned.
You can eat it from the head.
I'm glad because I'm not good at removing bones.
Because it was so small, the bitterness was not too strong, and it was the best grilled sweetfish I've ever had.
Can you see how the tate vinegar in the foreground is soft?
There is rice in the vinegar to make it easier for the sweetfish to get involved.
I didn't notice the taste of the rice, but it was mild without the sharp sourness of vinegar.
Sweetfish is delicious either with salt or with tate vinegar.
I ate it in small portions so that I could enjoy the salt and vinegar more than once.
Salmon sandwiched between new lotus roots, next to sweetfish.
Bekkou-shouga (cooked ginger) is in front of the lotus root.
This was my first time eating it.
At first glance, I thought the ginger would be too spicy, but the soy sauce and sugar gave it a nice balance.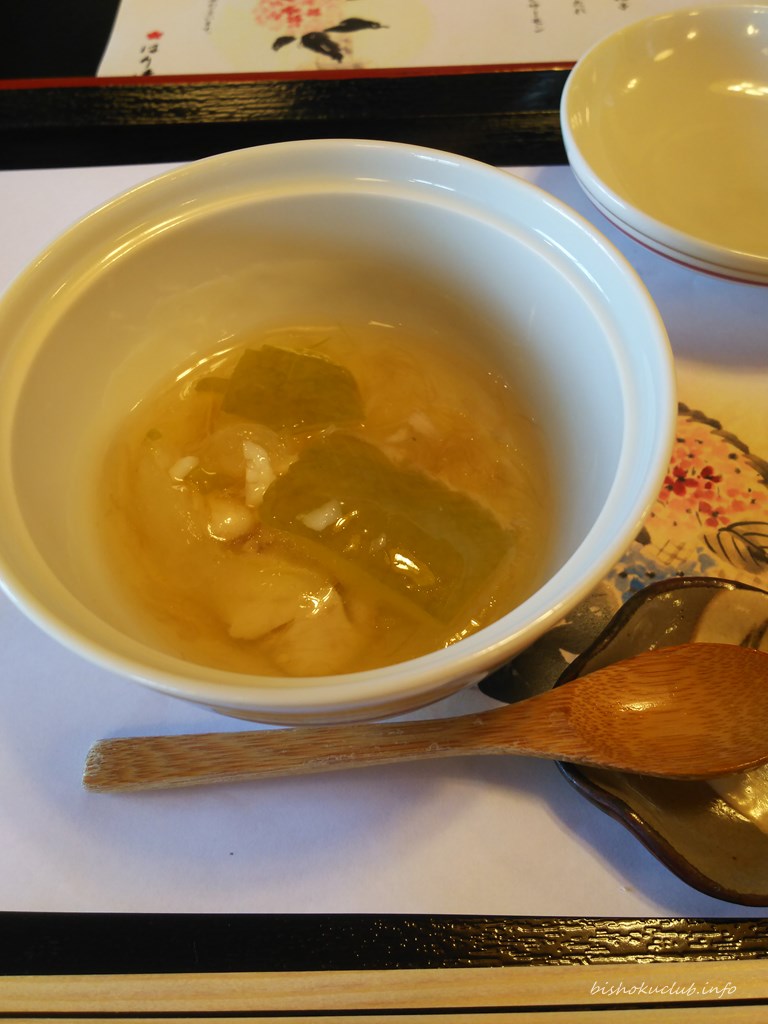 The photo shows a steamed dish.
My appetite got the better of me.
This photo is a little steamed food that I ate. It looked more beautiful before I ate it.
It is a  fresh ginger and wax gourd with thick starchy sauce .
The inside of the wax gourd is guji(a kind of fish).
It's fatty and delicious.
Rice with corn and ginger.
The soup is potatoes, onions, and leeks.
The pickles are sencha tsukudani and pickled eggplant.
The sencha tsukudani goes well with the sesame flavor, so I ate a lot of rice.
The inside of the kudzu manju is green tea bean paste.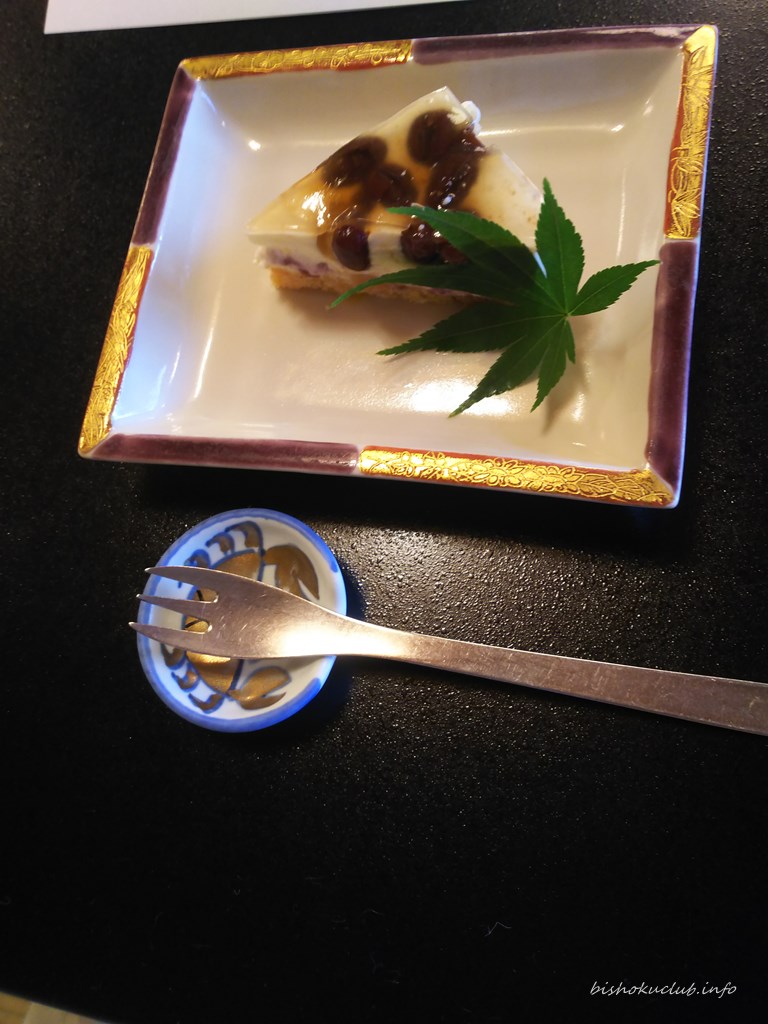 Dessert (for people with no allergies) is minazuki-unbaked cheesecake.
Mizunazuki has two meanings: an ancient expression for the month of June and a Japanese confectionery.
Mizunazuki is a type of Japanese confectionery. It originated in Kyoto City. In Kyoto, it is customary to eat it on June 30, when the summer purification ceremony is held, to pray for good health for the remaining half of the year. Quoted from Wikipedia
Impressions of Harise
I was impressed with the grilled sweetfish.
sweetfish is delicious, but removing the bones is annoying, solved in one fell swoop. Gourmets first.
I want people who don't like sweetfish to try it.
Not only the sweetfish but all the fish were delicious.
Click here for a list of the establishments of the long-established stores that we have visited so far⇒ List arranged by year of establishment of the store
Sainara(See you).